Do Your Self Realizations Quickly Fade
Överordnad kategori: Sample Data-Articles
workplaces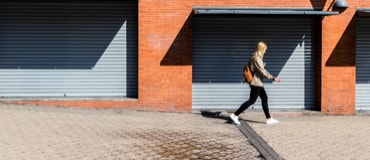 Owning a website is not only for showing content to audience, but making contact with them is also an ultimate goal to achieve. However, building forms and collecting data is a boring job and results are always under the expectation. So is it enough if your form builder extension is easy to use? In other words, what is the standards of high quality Joomla form fields extension that should be taken into account?
Flexible usability
Form fields should be considered as a kind of content, so you have to define the suitable way that your forms can show up. A good Joomla forms maker must be able to make a form anywhere on website, for example in content articles, menu items or module positions. Variety of form fields options, which contains contact form, customer survey, user profile, checkout payment, etc… have to be available because it's not necessary to spend time for building a Joomla form from scratch. Moreover, these sample options should be able to customized to fit with any web pages.
Management and Security
Spam is one of the most serious problems that can be raised when a form is published, so anti-spam mechanism is a must-have feature for a modern Joomla form extension. Notification channel is another plus to put submitted forms under your control. Email is a good channel to set up a form submission notification for a Joomla website, and a smart Joomla form builder should be able to provide flexible configuration for notifying email. 
Integration for data usage
Joomla is a powerful CMS that is engineered to manage extremely high functional components. Therefore functionality of a Joomla form extension should be more than making contact with visitor. In the age of e-commerce, payment methods integration for checkout steps is crucial and it's compatible with high security aspect that is mentioned above. Integration with third-party applications to transfer data is also a significant feature that contributes a lot to working process and improve productivity.
User-friendly Frontend
Beside responsive form fields, the basic requirement for frontend display, a good Joomla form need to be well-designed and friendly with search engines. There shouldn't be more than 10 fields and the information and questions need to be clear enough for higher conversion rate. Obviously, visitors would answer more if you ask them less, so the smart form builder will probably give you an optimal form samples with acceptable amount of data. Customization is always available but you should consider and stick with default form suggestion.